Build Your Custom Floating Mantel
Please use inches only
Like everything made here at Walnut Wood Works, all of our Mantels are hand crafted to order. Please allow approx 8-10 weeks for completion!
 Like everything at Walnut Wood Works creation, our custom mantels are crafted with great care and attention. Just like our countertops, and shelves, our Mantels are built to last a lifetime. Each and every one is custom made for you from your choice of premium hardwood, finished with a durable — and waterproof — conversion varnish finish, and includes  heavy duty floating shelf brackets with every purchase.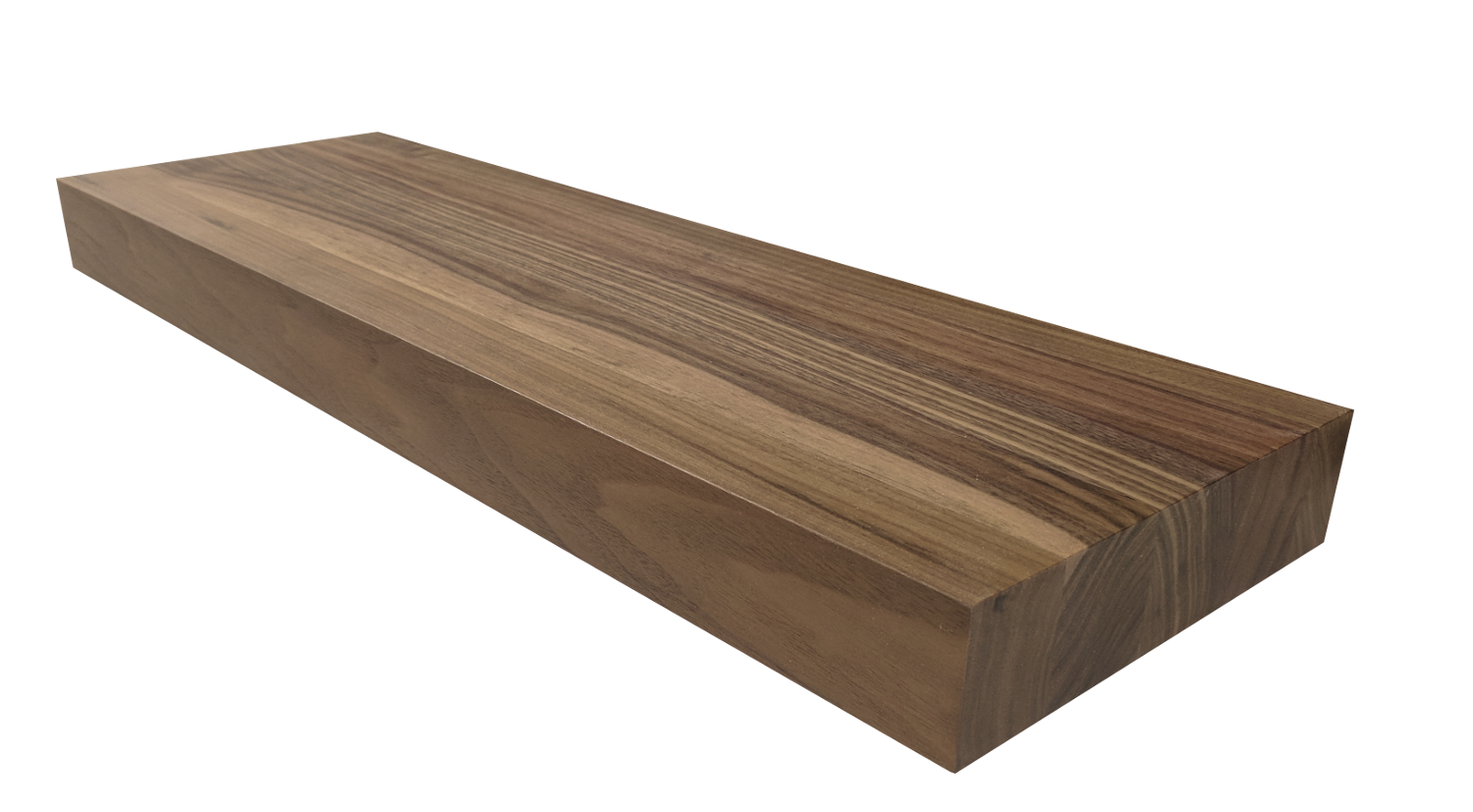 Solid Hardwood
All of our Mantles are hand crafted by our expert craftsmen right here in Middle Tennessee.
We use only premium Appalachian Hardwoods including Black Walnut, Hard Maple, White Oak, and Mountain Cherry.
Our shelves are constructed using our signature Butcher Block style in your choice of 4", 5", or 6" thickness. Each board that makes up your mantle will be full length and full depth.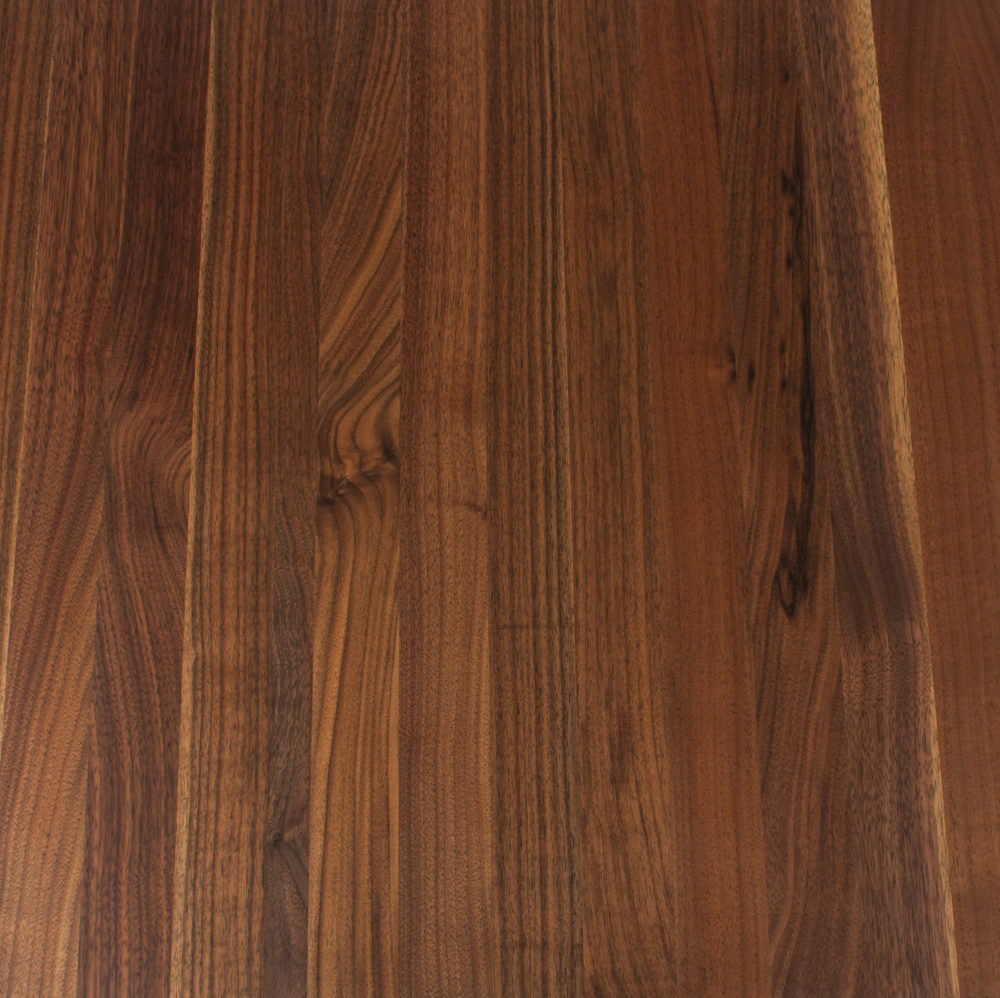 Black Walnut
Deep chocolate brown coloration
Playful Grain Patterns
Moderate Color Variation
Ages extraordinarily well, scratches and dings take on a darker rich color that over time only adds to the beauty of the top.
White Oak
Neutral Light Brown Coloration
Heavy Open Grain Pattern
High Durability, the predominant species in the Hardwood Flooring industry
Hard Maple
Neutral Blonde Coloration
Tight Closed Grain
Traditionally what Butcher Blocks have been made from throughout history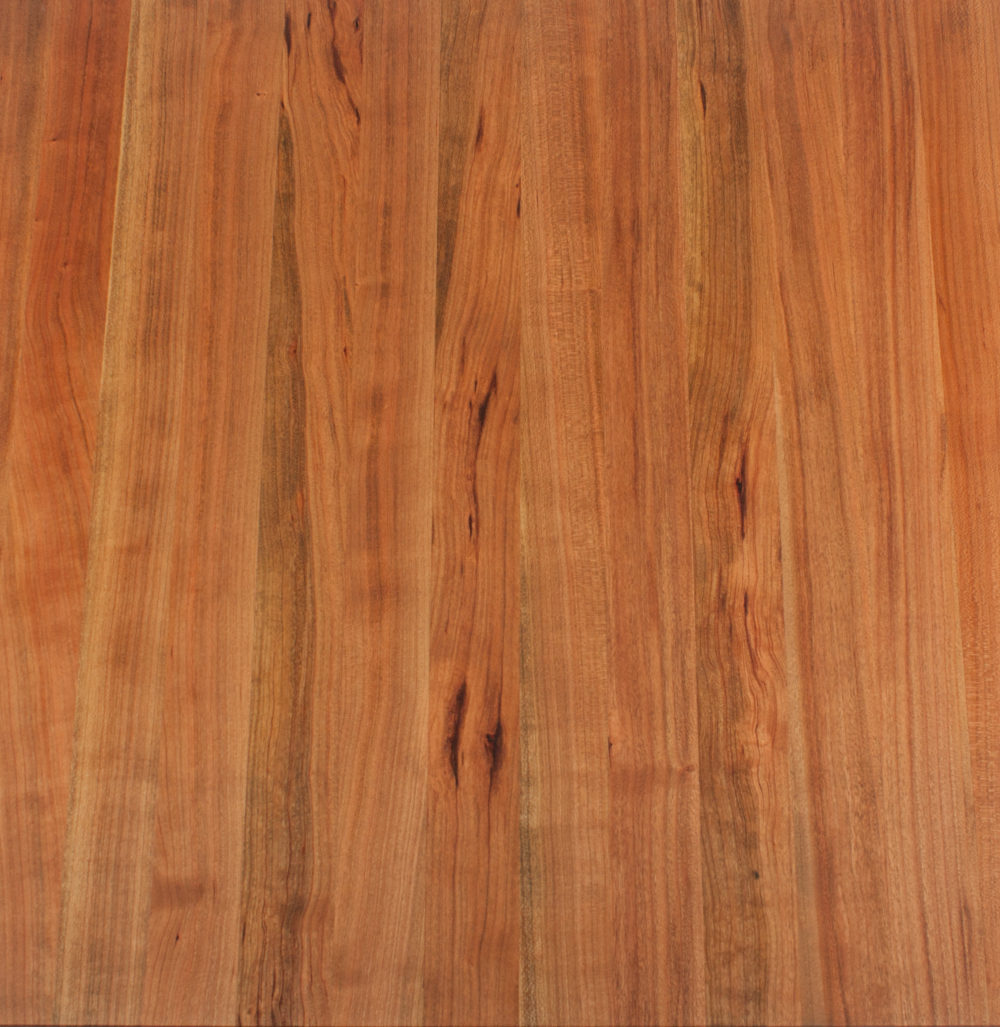 Mountain Cherry
Strawberry Blonde Coloration
Tight Closed Grain
Darker streaks in the grain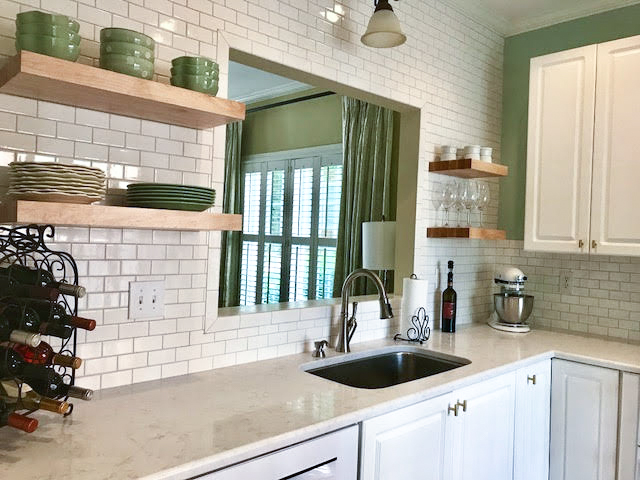 Heavy Duty Brackets
All of our Mantles include our Heavy Duty Floating Shelf Brackets.
By utilizing our HD brackets our shelves have extreme weight capacities for your most demanding applications:
Heavy Dishes and Glassware in the Kitchen
Mountains of your favorite books
Solid wood Mantles
Anything else you can think up!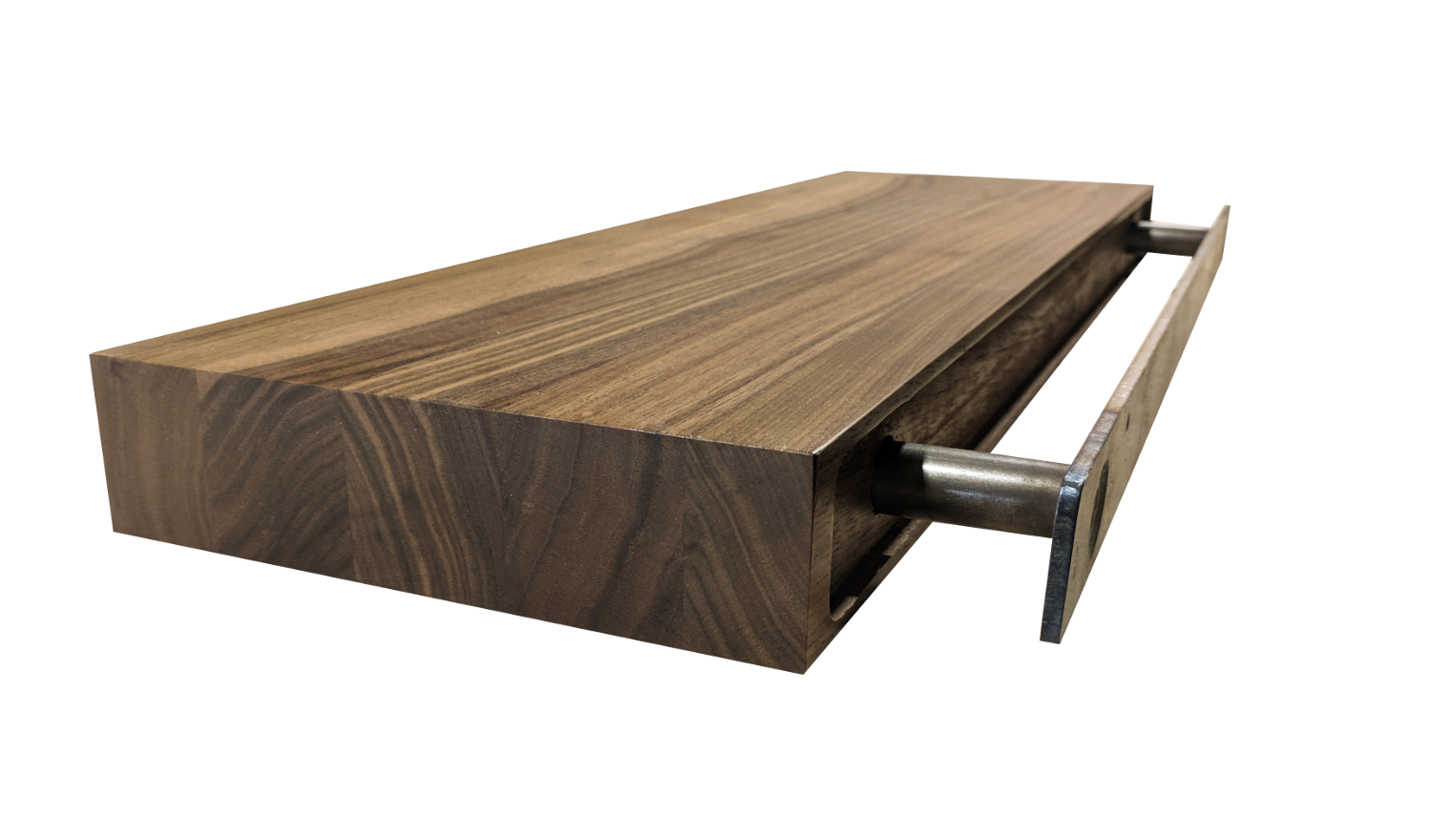 Ready To Install
Our Mantles have the option to be pre-drilled and recessed here in our facility.
That means the solid wood mantles are drilled to accept the included bracket so they slide right on, and the back of the shelf is recessed to cover the bracket backplate. This makes your install a piece of cake!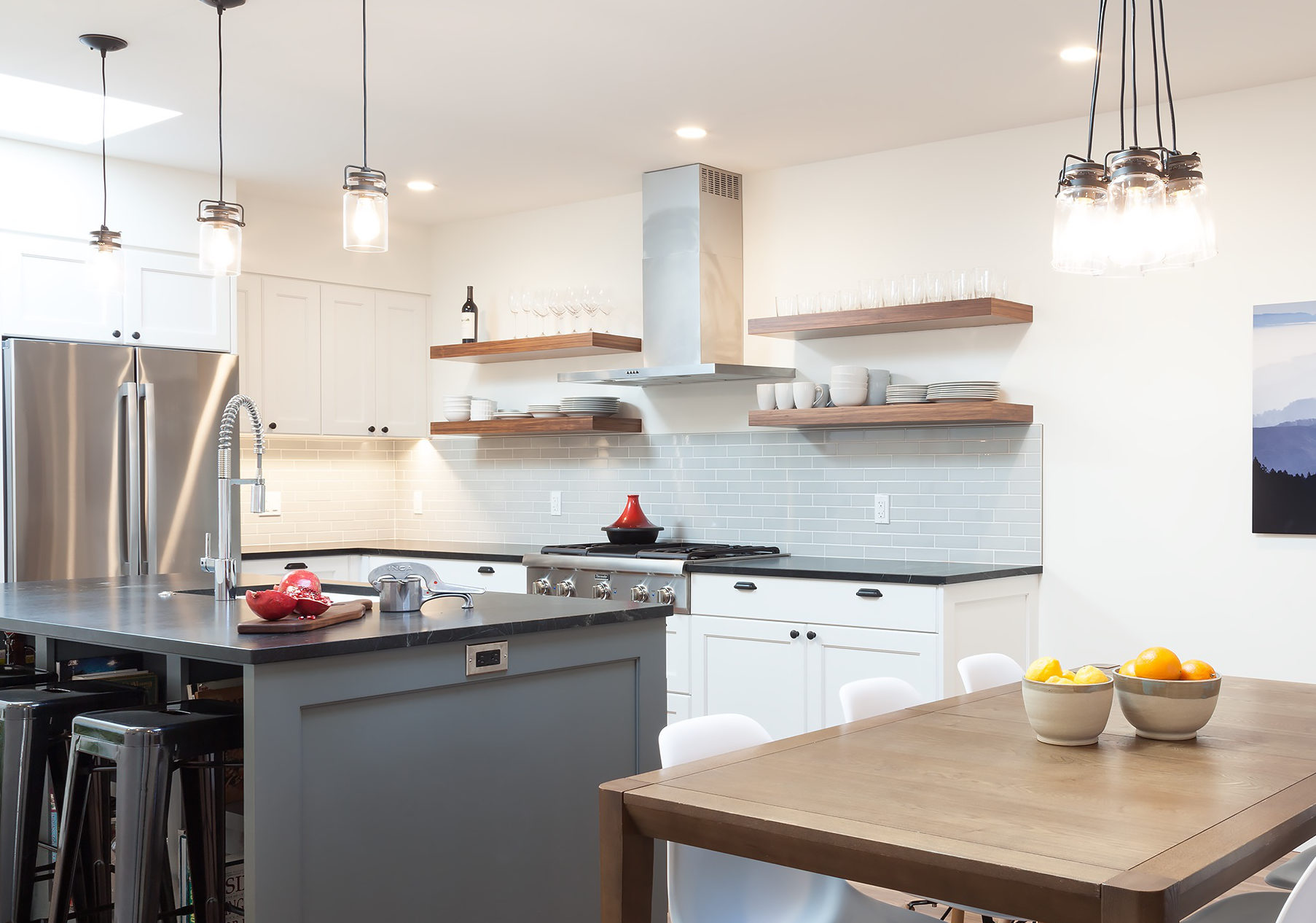 Conversion Varnish Finish
All of our Mantles come with our Premium Conversion Varnish Finish.
Our highest end finish offering, CV offers 100% waterproof protection for the most demanding applications.
Ultra hard and durable for a lifetime of beauty.
All Mantles are a satin sheen for that perfect mix of earthy and modern.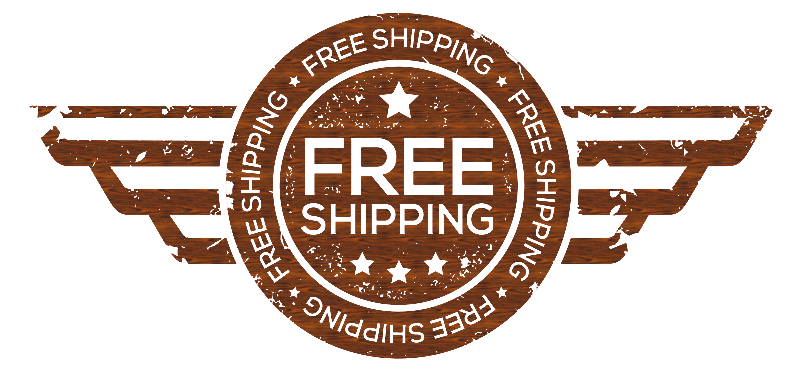 Free Shipping
There's nothing worse than adding great stuff to your cart only to find a ridiculous shipping price.
That's why all of our mantles ship free, all day every day.