Build Your Custom Floating Shelves
Please use inches only
Like everything made here at Walnut Wood Works, all of our shelves are hand crafted to order.
Please allow approximately ~3-4 weeks for completion!
Like every Walnut Wood Works creation, our
custom floating shelves
are crafted with great care and attention. We focus on maintaining the highest class of artistry, technique, and craftsmanship to produce only the best for our customers. Just like our countertops, our
heavy duty wall shelves
are built to last a lifetime. Each two-inch thick butcher block is custom made from your choice of premium hardwood, finished with a durable — and waterproof — conversion varnish finish, and includes a heavy duty floating shelf bracket with every purchase.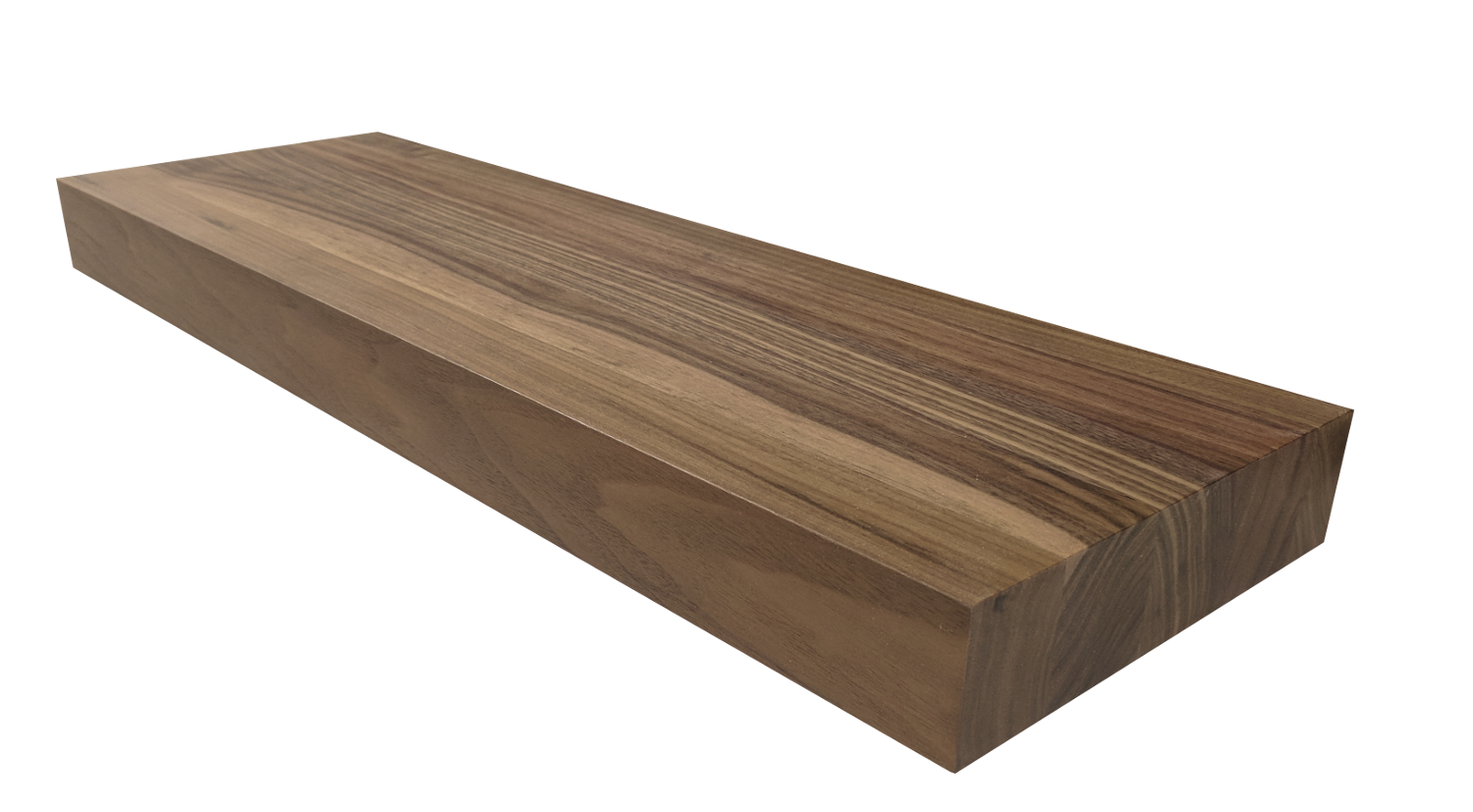 Solid Hardwood
All of our shelves are hand crafted by our expert craftsmen right here in Middle Tennessee.
We use only premium Appalachian Hardwoods including Black Walnut, Hard Maple, White Oak, and Mountain Cherry.
Our shelves are constructed using our signature Butcher Block style in 2" thickness.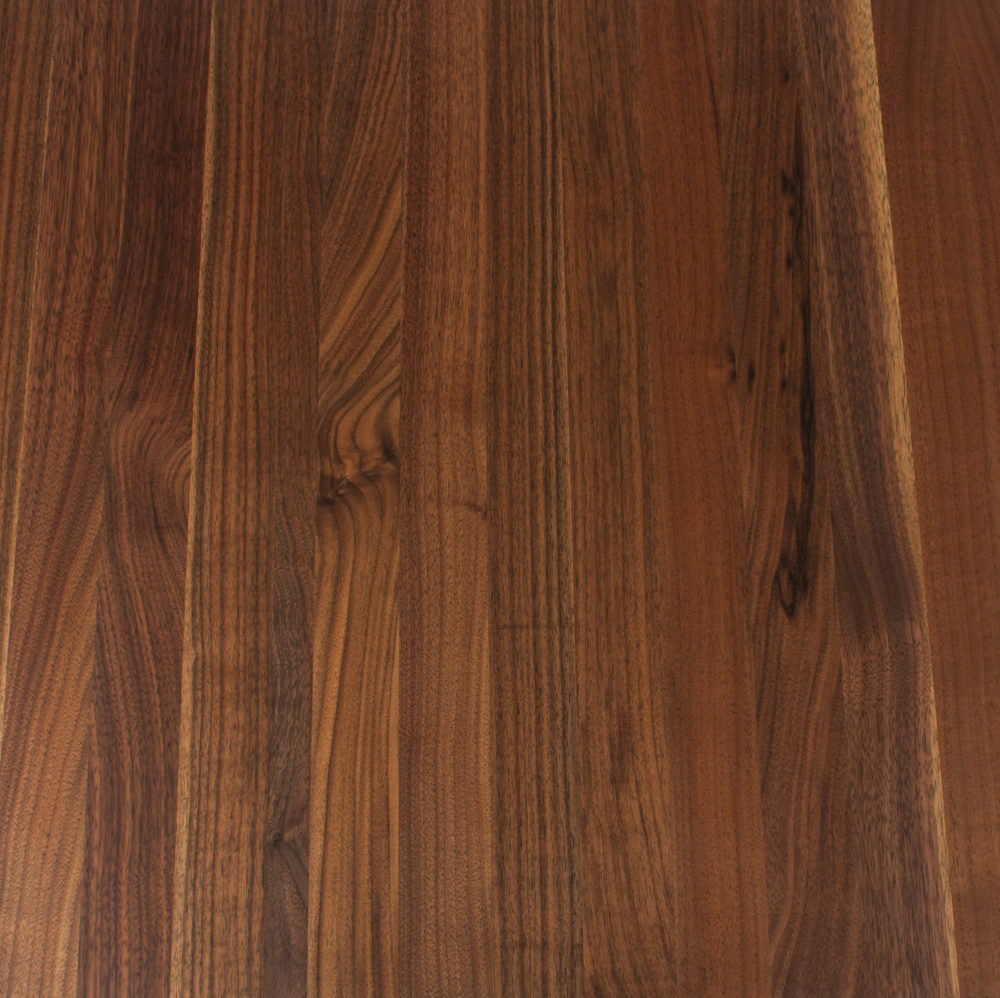 Black Walnut
Deep chocolate brown coloration
Playful Grain Patterns
Moderate Color Variation
Ages extraordinarily well, scratches and dings take on a darker rich color that over time only adds to the beauty of the top.
White Oak
Neutral Light Brown Coloration
Heavy Open Grain Pattern
High Durability, the predominant species in the Hardwood Flooring industry
Hard Maple
Neutral Blonde Coloration
Tight Closed Grain
Traditionally what Butcher Blocks have been made from throughout history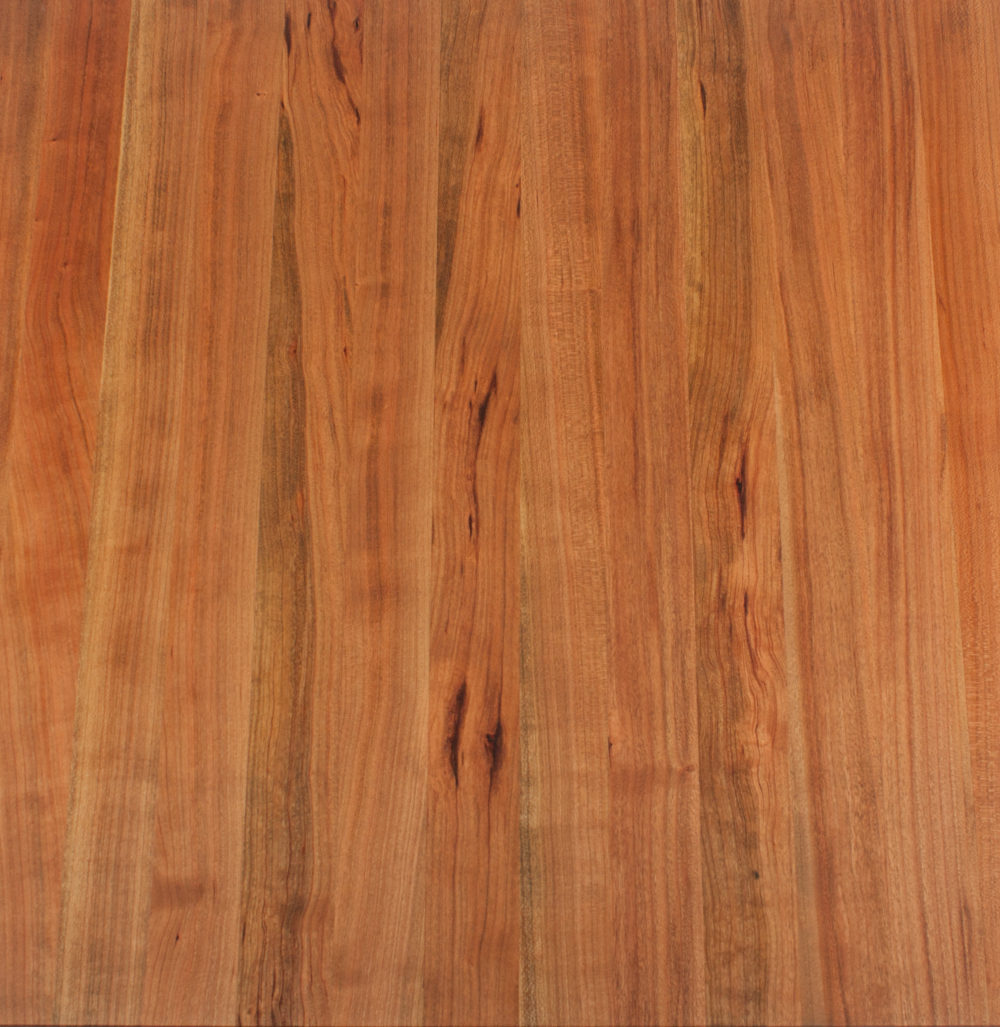 Mountain Cherry
Strawberry Blonde Coloration
Tight Closed Grain
Darker streaks in the grain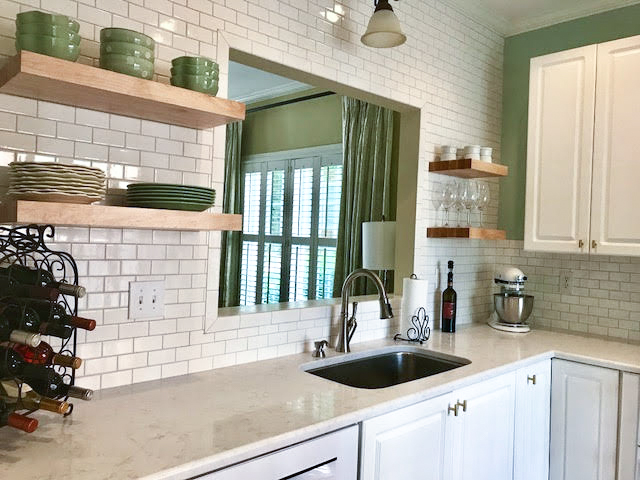 Heavy Duty Brackets
All of our shelves include our Heavy Duty Floating Shelf Brackets.
By utilizing our HD brackets our shelves have extreme weight capacities for your most demanding applications:
Heavy Dishes and Glassware in the Kitchen
Mountains of your favorite books
Solid wood Mantles
Anything else you can think up!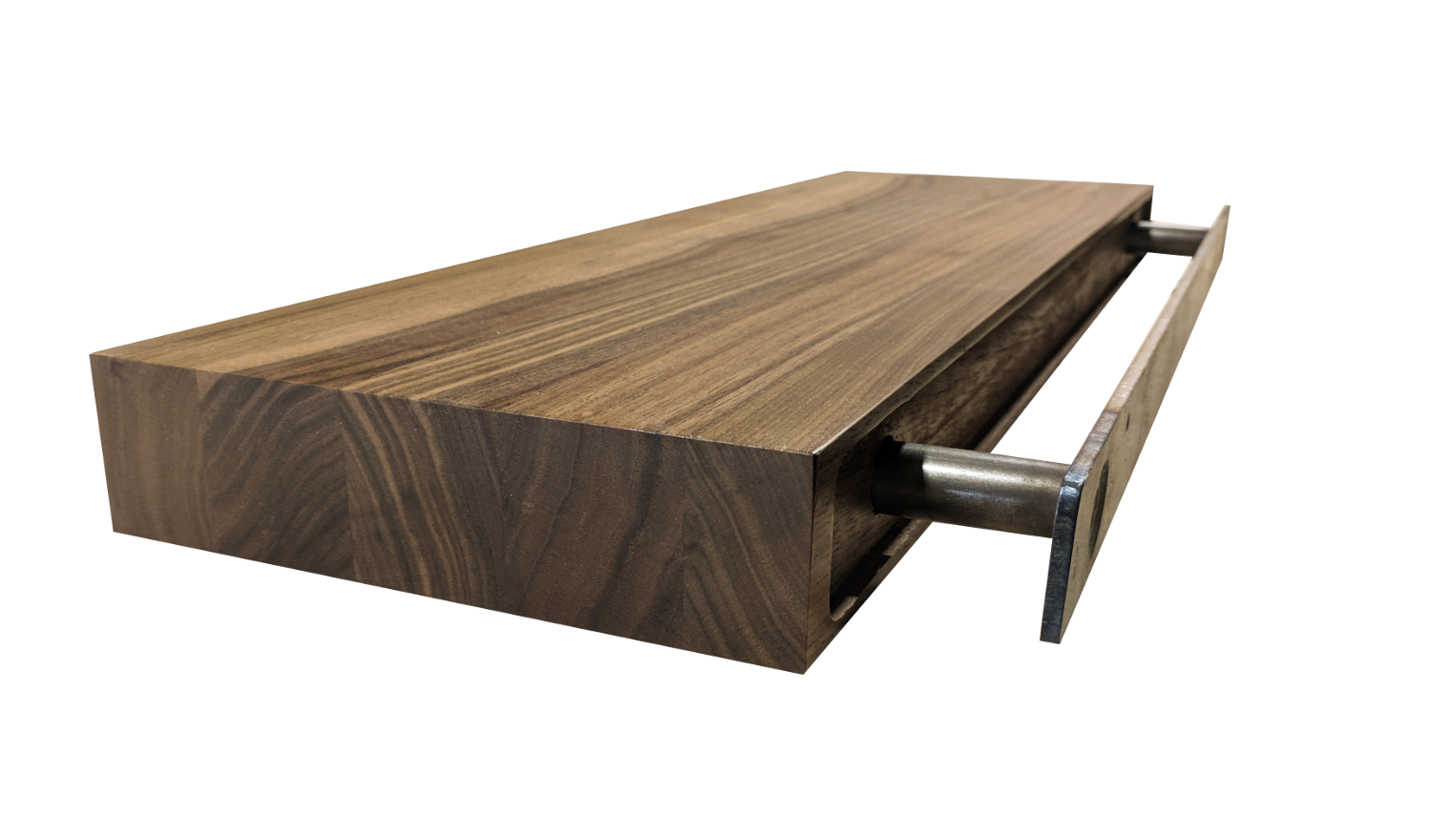 Ready To Install
Our shelves have the option to be pre-drilled and recessed here in our facility.
That means the solid wood shelves are drilled to accept the included bracket so they slide right on, and the back of the shelf is recessed to cover the bracket backplate. This makes your install a piece of cake!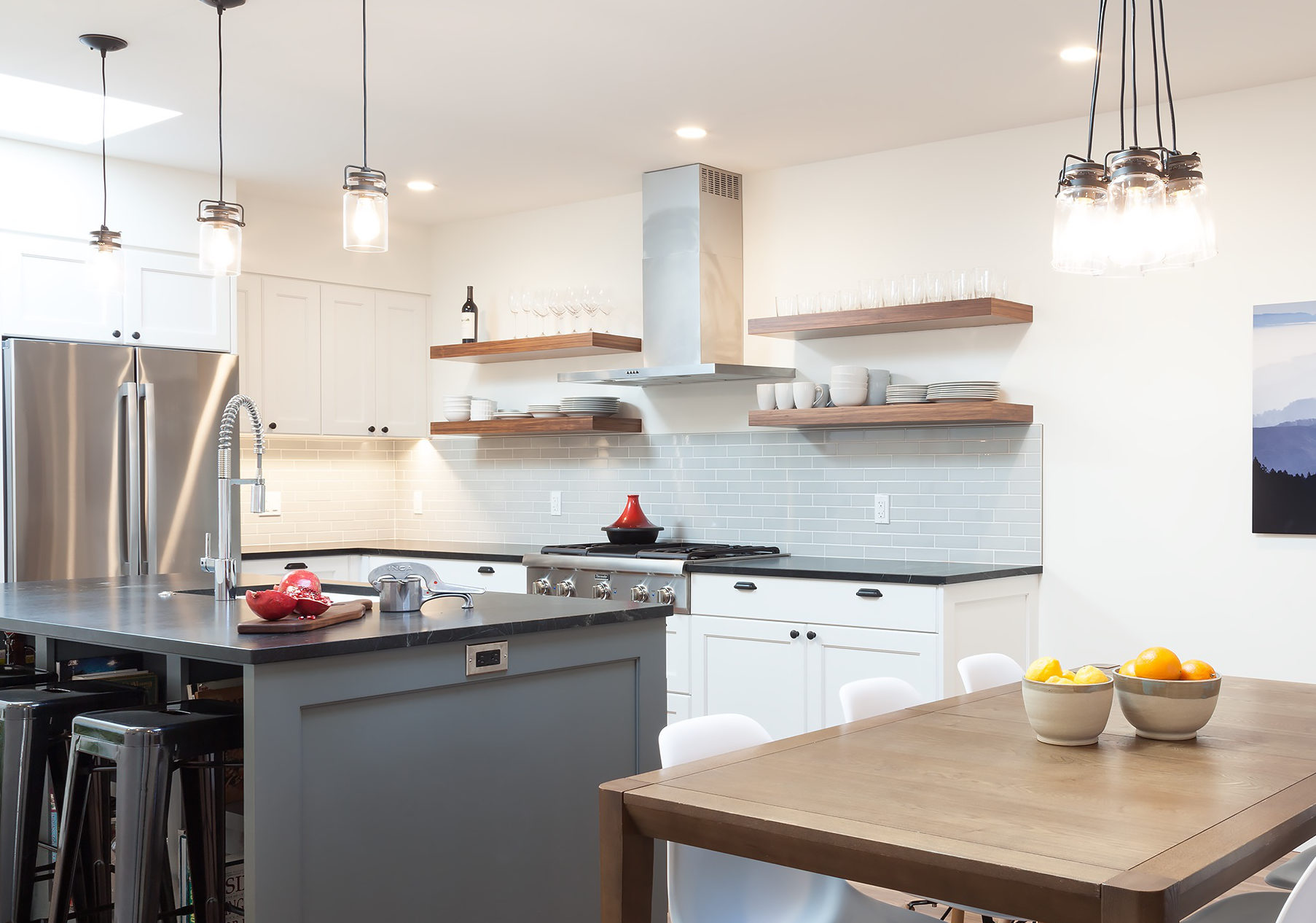 Conversion Varnish Finish
All of our shelves come with our Premium Conversion Varnish Finish.
Our highest end finish offering, CV offers 100% waterproof protection for the most demanding shelf applications.
Ultra hard and durable for a lifetime of beauty.
All shelves are a satin sheen for that perfect mix of earthy and modern.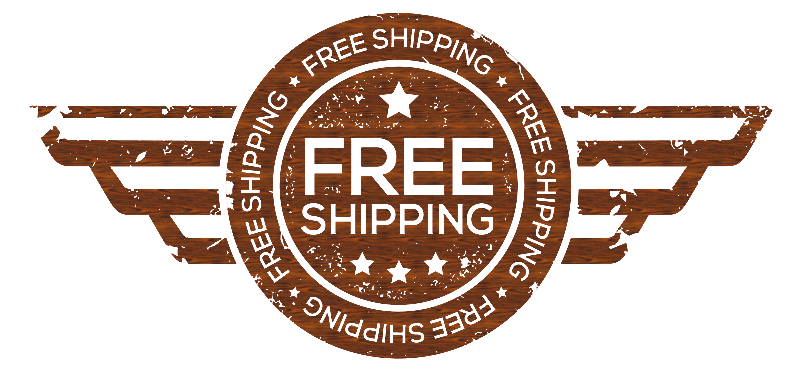 Free Shipping
There's nothing worse than adding great stuff to your cart only to find a ridiculous shipping price.
That's why all of our shelves ship free, all day every day.
Installing your
Floating Shelves
Because all of our floating shelves come with their own brackets, installing them is a job that almost anyone can do. And the brackets are all custom made with only the best technique and materials, so you do not have to worry about any part of your new purchase being anything less than the highest quality. What follows are some tips for installing your new floating shelves.
When choosing the placement for your brackets, note that they are best mounted in studs or blocking.

Install the brackets first, according to stud placement, and following the method detailed on

this page

.

If you opted for pre drilled holes just slide the shelf on, stand back and admire your handiwork!

Otherwise drill the holes in your shelf using the

Drill Guide Kit

.

This will make installation a breeze, and eliminates the need for a drill press.

That's it, you are ready to slide on your shelf!

You can apply construction adhesive to the rods before installing the shelf for a permanent mount, although we rarely find it necessary. 
 You can read a number of five star reviews for both our shelves and countertops here, or see us featured on Property Brothers. So what are you waiting for?
We are so excited!  My 
parents
 recently ordered 
shelves
 from your for their home in Florida and we visited them…they are *beautiful*!!  I knew we needed some in our home as well.
I ordered Walnut Floating Shelves from Walnut Wood Works and man am I happy I did! They look great in our kitchen remodel and hold as much as we can stack on them.
I ended up contacting Justin at Walnut Wood Works, and they sent me two custom sized beautiful butcher block shelves with the holes drilled perfectly!
Absolutely Gorgeous! Can't even imagine them looking any better!