Floating Shelf Bracket Router Guide Kit
3 in stock (can be backordered)
The
Router Bit
3/4″ Diameter 1/4″ Depth of cut Top Bearing Router bit.
Recess
Depth
Full recess can be cut in 1 pass at ~1/4″ depth using a standard router, or 2 passes at 1/8″ depth each using a palm router. 
Wood
Variety
Will cut clean recesses in any wood species from Pine to White Oak. 
 The
Guide
Our guides are CNC cut from solid steel to last forever and recess as many shelves as you'd like.  
Longer
Brackets 
The Router Guide is sized for 24″ HD brackets. For our longer brackets simply move the guide down the shelf, reattach, and continue routing.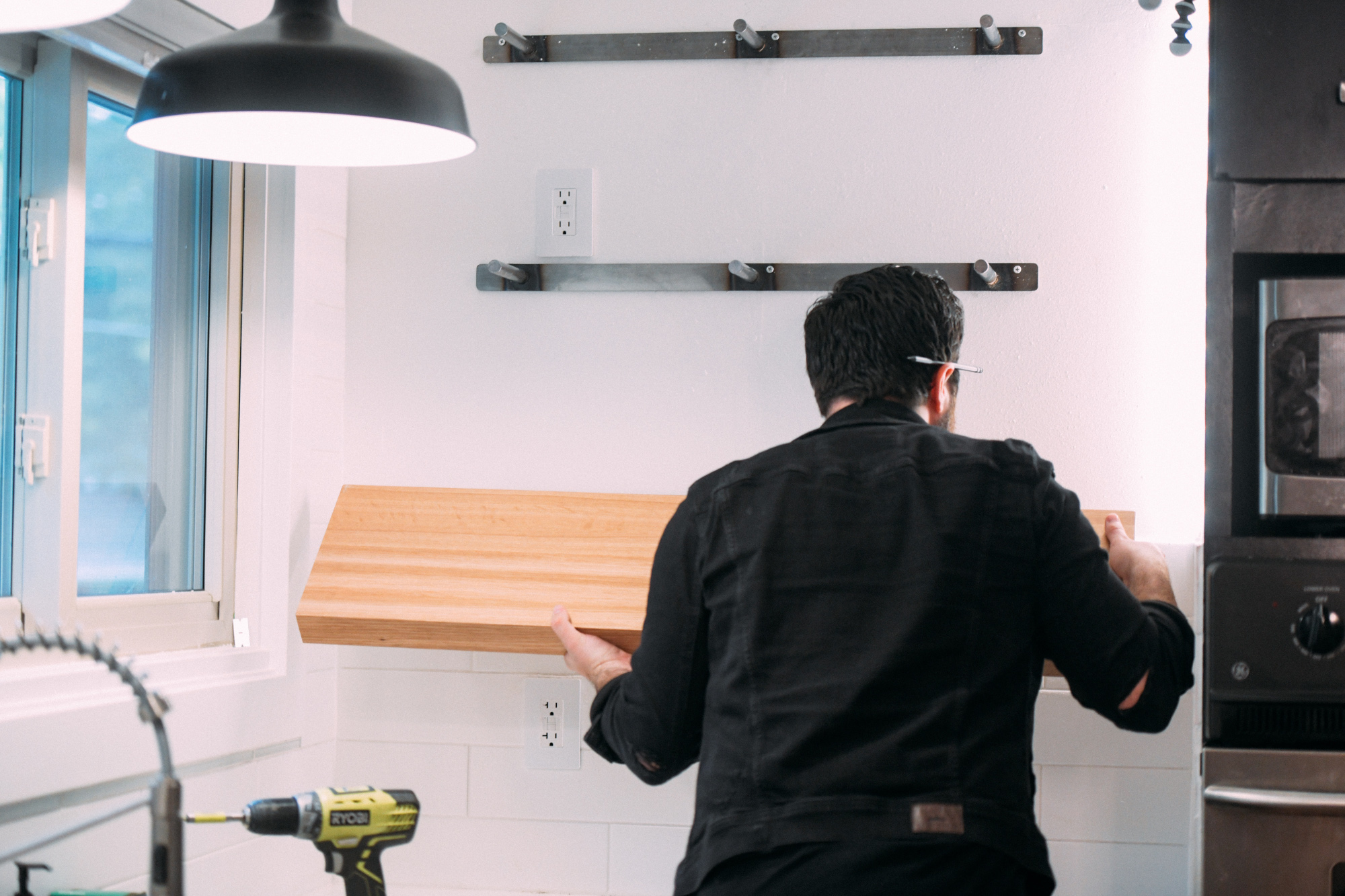 Walnut Wood Works floating shelf brackets will always be square. You can count on the precision uniformity of our products to ensure that all of you commercial or home improvement projects run smoothly. Just drill the holes, recess the shelf, and slide them on.
To take all of the hassle out of mounting floating shelves, purchase our Floating Shelf Bracket DIY Drill Guide Kit.
All of our Floating Shelf Brackets are designed to be installed completely out of sight for that true floating look. Add an elegant look to any room in the house.
Our floating shelf brackets are made with a 3/16″ steel back plate and 3/4″ solid steel support rods. The brackets have screw slots for easy installation.
Ideal for:
Kitchen Shelving
Floating Mantles
Bathroom & Laundry Storage
Floating Bookshelves
Heavy Duty Garage Shelving
American Made with American Steel
We take great pride in the fact that all of our products are manufactured from start to finish in the USA.
We start with raw cold rolled American steel that we cut, drill, grind, weld, package, and ship from our facility in in Bell Buckle, Tennessee.
That means we're always here for you. All of your money stays in the US and you're supporting local jobs with every purchase.