Super Duty Floating Shelf Bracket
Drilling
Holes
Using our Drill Guide Kit is the easiest way to get your holes drilled in your shelves.
Shelf
Depth
These brackets are to be used for shelves 12″ to 20″ deep.
Shelf
Thickness
These brackets can be used on shelves 1″+ thick
Shelf
Length
Works for any length shelf minimum 2 brackets per shelf
Weight
Capacity
These brackets are capable of holding a max weight of 200lbs per bracket.
Bracket
Spacing
We recommend spacing on every other stud along shelf length. Can be used on every stud for higher capacity.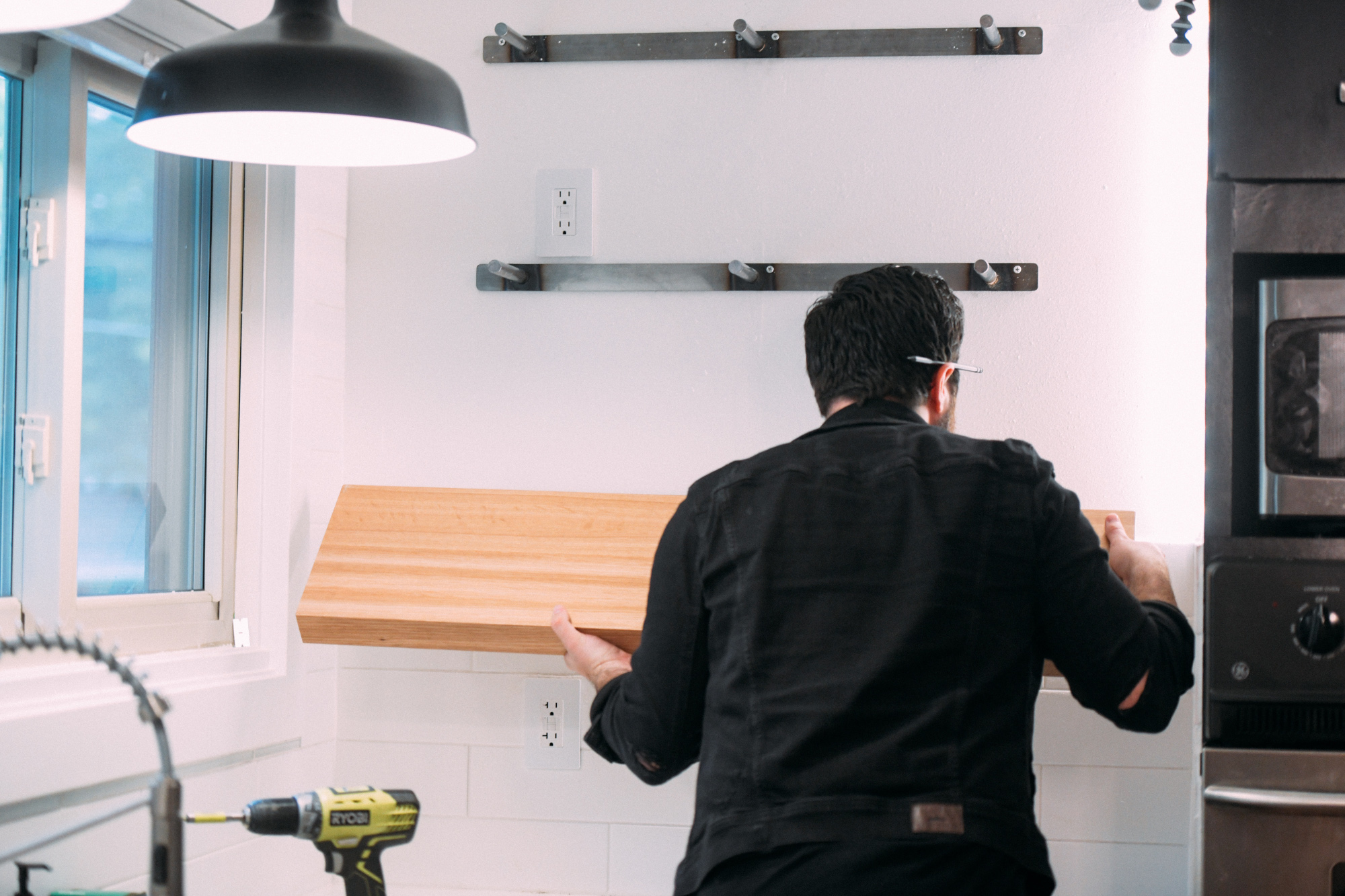 Walnut Wood Works Super Duty Floating Shelf Brackets are the strongest in the industry. Simply install them to the side of your stud before drywall or backsplash then measure and drill the shelf when ready to install. 
To take all of the hassle out of mounting floating shelves, purchase our Floating Shelf Bracket DIY Drill Guide Kit.
All of our Floating Shelf Brackets are designed to be installed completely out of sight for that true floating look. Add an elegant look to any room in the house.
Our floating shelf brackets are made with a 3/16″ steel back plate and 3/4″ solid steel support rods. The brackets have screw slots for easy installation.
Ideal for:
Kitchen Shelving
Floating Mantles
Bathroom & Laundry Storage
Floating Bookshelves
Heavy Duty Garage Shelving
American Made with American Steel
We take great pride in the fact that all of our products are manufactured from start to finish in the USA.
We start with raw cold rolled American steel that we cut, drill, grind, weld, package, and ship from our facility in in Bell Buckle, Tennessee.
That means we're always here for you. All of your money stays in the US and you're supporting local jobs with every purchase.